Silver Rush: Exclusive Textured, Metallized Media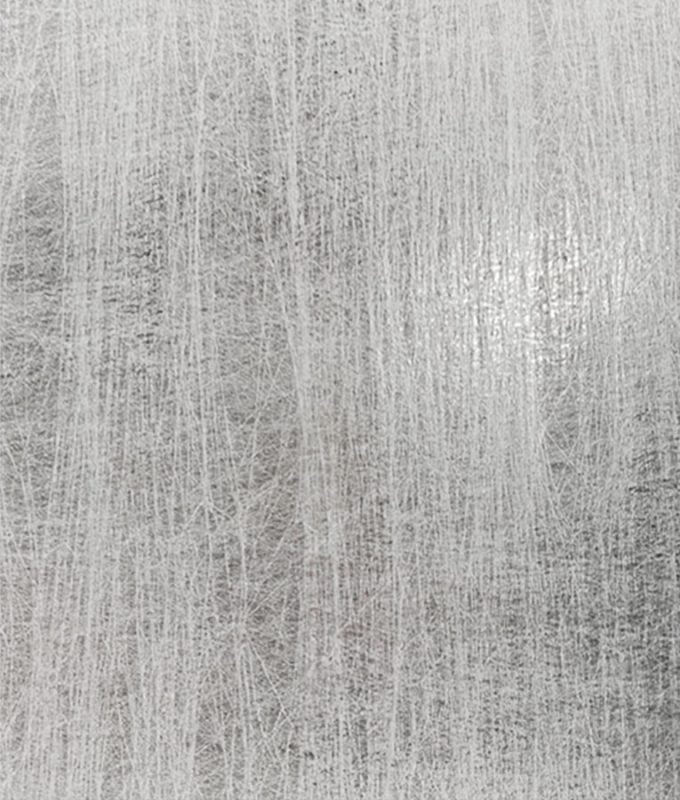 Silver Rush is an exclusive wallcovering media from HD Walls, which employs a highly reflective, metallic base covered in a sheer fabric overlay to create the appearance of vertical scratching.  However, since it is an overlay rather than actual scratches, Silver Rush has a very mild texture, so printed graphics remain sharp and crisp.  Nevertheless, this media is extraordinarily attractive on its own, and some designers choose Silver Rush without any graphics printed on it.  Our talented designers love this material for a completely different reason as well, Silver Rush actually feels like a soft textile, which is very rare in the world of wallcovering.
Silver Rush is especially effective with the selective use of white ink to allow the natural attractiveness of the media to shine through.  In other words, incorporating the flash media into your design can complement the original concept.  It interacts with natural light in very intriguing ways and, depending on its proximity to a window or another light source, has the ability to transform in appearance throughout the day.
For more exclusive materials from HD Walls with similar features, check out:
Facebook
Twitter
Instagram
Linkedin
Pinterest
Youtube