Gold, Silver & Black Specture: Exclusive Textured Wall Media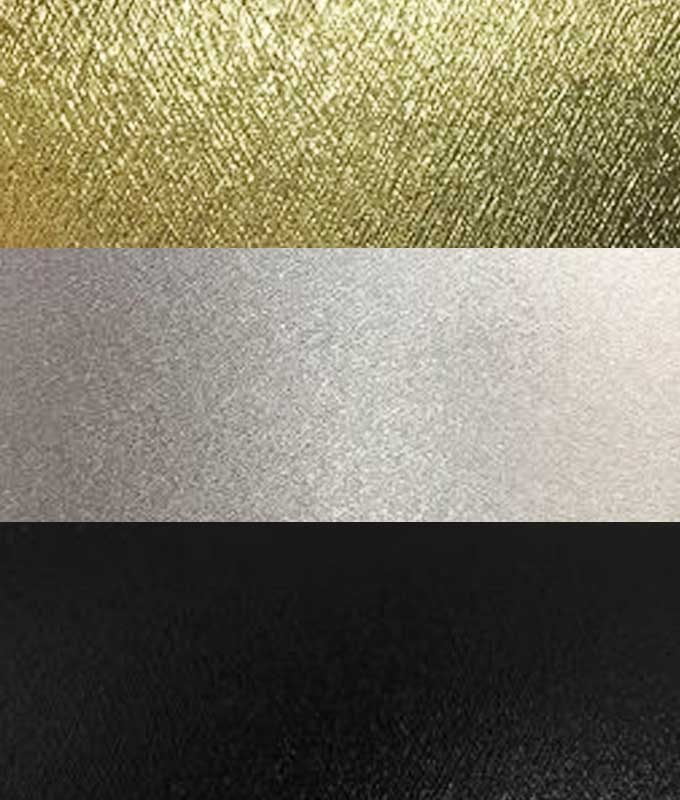 HD Walls' 'Spectre' wall media includes the metallized Gold and Silver, along with a glossy Black, and is embossed with our Criss Cross pattern.  This wallcovering is totally unique and exclusive to HD Walls and has the ability to enhance pattern and mural designs due to the way that it reflects ambient lighting and the tight, weave-like pattern that creates a perfect balance of subtlety and flash.
Some of the example below depict how the Spectre items can be used with white ink or translucent ink to create some stunning effects. The totally unprinted pieces of the designs create highlights in the artwork, much like white ink would in less exciting media, saving both time and cost.
See examples of how the Spectre items can be used:
Gold Spectre
Silver Spectre
Black Spectre